Earlier this month, IKEA celebrated the opening of their 2nd store in Dubai (their 3rd in the UAE), and this was an opportunity for Home Centre and Home Box to join the celebrations with good intentions.
Both brands played around IKEA's renowned food offerings, with Home Box inviting the public to come to their store in Ibn Battuta for "good taste" after enjoying breakfast at IKEA's new store nearby.
Home Centre however, opted for a map of the UAE to showcase their superiority over IKEA in terms of number of stores across the country, and at the same time, to position the Swedish furniture giant as the place to get the best meatballs rather than good furniture.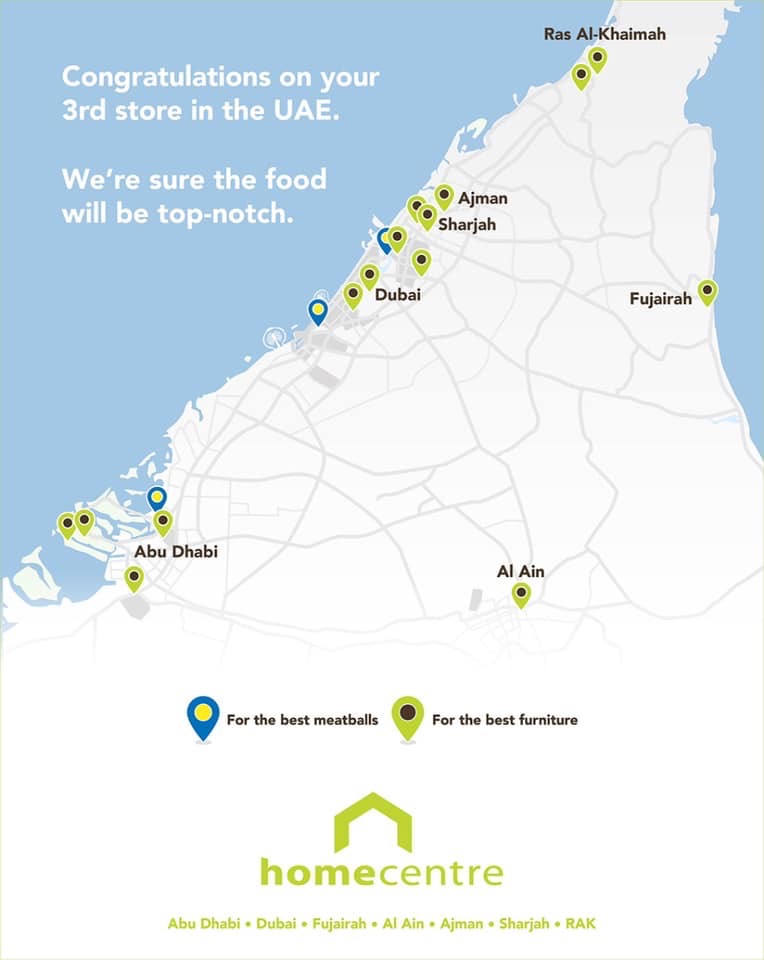 Both ads are very well played, but they are a testament to IKEA's brand, which was recognizable in both ads even though it wasn't mentioned as all, the colors and food offerings were enough.